Not everyone gives up a child for adoption for the same reason.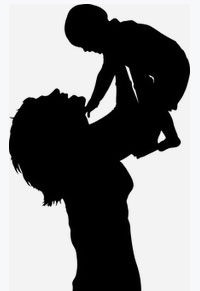 Some women give up a child because of the lack of the birth father's support, or because as a single parent they don't have the financial resources to care for the child, or because the child is not their husband's child — there are many reasons why this happens.
In my case my child was given up for adoption because I was under age and I had no rights to make the decision to keep him. The decision was made for me and my son was taking away from me.
The other side of adoption are the parents who receive the child is who is given up. For them it is a very joyful time, and in so many cases it happens after a very long wait.
I under­stand both sides of this scenario.
When I had my son something in my 'being', something in my 'soul' told me that this was the only child I would every have. I was right.
For those of you who read this and think I do not under­stand the other side, the parents who adopt side, I do, I certainly do. In fact I tried IVF (which did not work) and signed up to adopt but circum­stances stopped that process.
It was not in the cards in this lifetime for me to keep my birth son and it was not in the cards for this lifetime for me to adopt.
But I tell you, next time around, I plan to have a full house of kids!
Jan
---